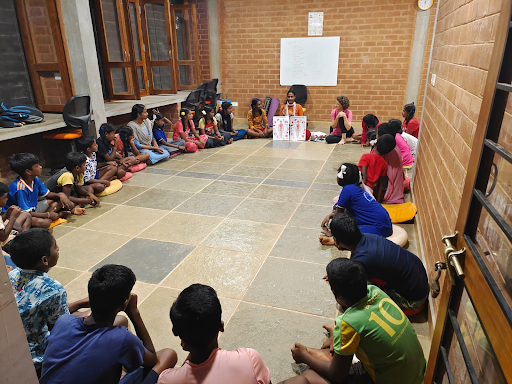 The Child Protection training team in Thamarai
Auroville Child Protection team, Honor and Pavithra have been frequent visitors to Thamarai in recent months, mentoring our youth facilitators in the subject of child protection and conducting programs directly with the children to build their awareness and ability to respond.
A training for 22 youth facilitators
These sensitive sessions were interactive and incorporated body work, information and supportive inquiry. 22 youth facilitators have been trained by Honor and Pavithra from Thamarai, Yatra Arts Media and Kalvi Koodam learning centres.