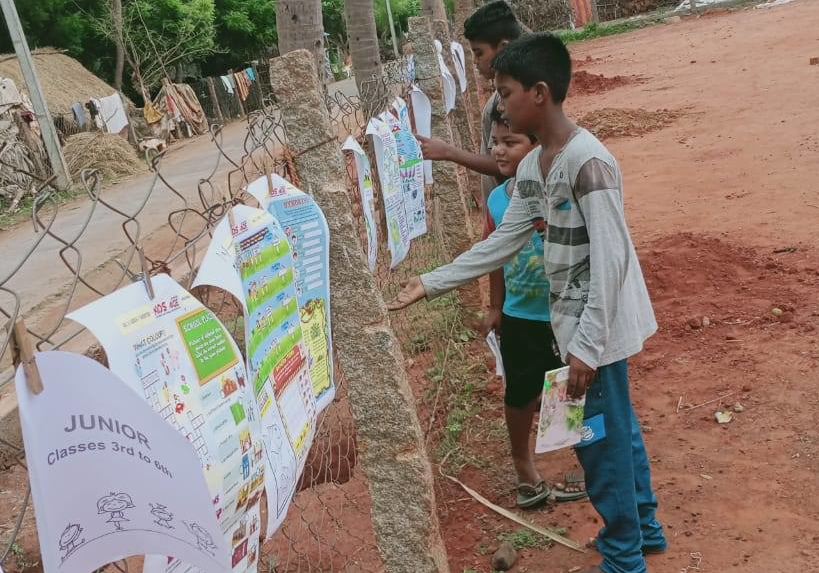 Challenge
The current wave of Covid is hitting India extremely hard. Children are especially vulnerable and need to continue their education for their overall well-being and to build awareness on health care, safety protocols, and immunity-boosting.
Thamarai has been providing education to marginalized village children for the past 15 years through youth facilitators in a big sister, big brother type environment that inspires all to stretch towards their full potential.
Solution
We are providing a direct service to children in their homes with 2-hour learning calls, education supplies, a regular support table in the middle of the village distributing materials. We also provide education in health and well-being, including immunity boosting, safety protocols, and social responsibility.
Long-Term Impact
Children have been impacted hugely during 2020-2021 with schools closed many children are bored & parents are concerned about the loss of education. Family life is strained as parents are daily laborers and many are out of work. Mothers are reporting increasing levels of tension and alcoholism affecting the whole family. A recent survey by the Tamil Nadu Women's Collective in 62 villages in our state indicated that at least 81% of rural families reported some form of domestic violence.