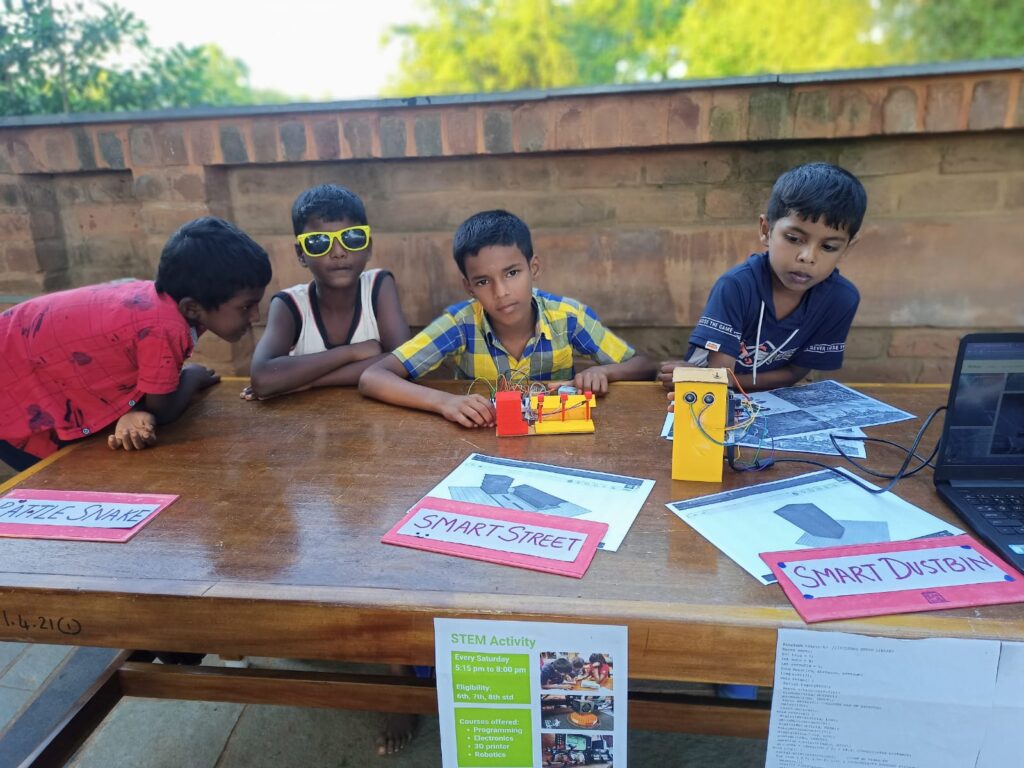 A festival day prepared during winter camp
Just before the new year finished, children led a week-long winter camp focused on designing a community festival day that brought people from Annai Nagar, Allankuppam and Auroville together in fun and learning.
The children were busy all week planning and working together to organise this event. They designed gift cards for parents and visitors, with drawings with special messages. They created interactive tables of chess and games and mindfulness activities such as eco printing and stone painting.
Adults and children mixed for the egg and spoon race and a hip hop dance performance was choreographed to the music of Happy! 3-D printed models were displayed as well as the robotics and stem projects undertaken in the weekly STEM classes.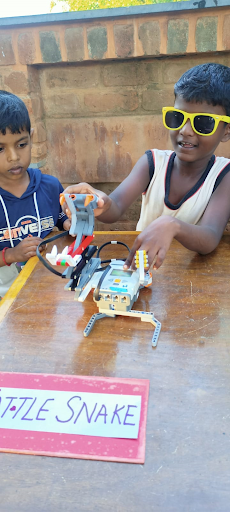 An exciting event!
Special demos by the students of the sensor-operated automatic dustbin, street lights, moving robotic dogs, snakes, and trucks were a great hit.
A highlight, for teenagers and adults, was the virtual reality corner with Kevin, a 14-year-old student who guided people through the experience of travelling far from the village to places such as Taj Mahal and outer space! The VR headset was gifted by Irish youth project, The Bey.
Watch out for our next newsletter where the children will report on this event, how it was to work on it and what they learned!