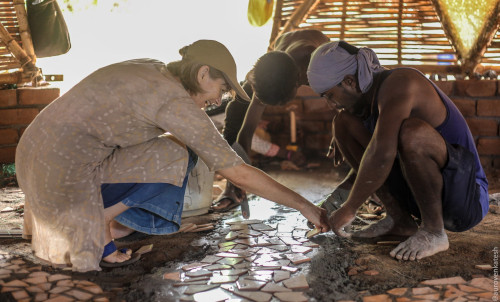 Become a Volunteer
Volunteers can help in countless ways from administration support to educational programs.
Please email us directly if you would like to join our team as a volunteer. We encourage minimum volunteer periods of 3 months.

For wider information on volunteering in Auroville see SAVI (Volunteer / Intern Service).
Become an Ambassador
As an ambassador, you'll be the one presenting our project in your community, city or country. We aim to spread our vision in the outer world and co-create with others a even better programs for the children, youth and the residents in need of these villages.
Become a Friend of Thamarai​
A friend can give support in many ways;
You can wish us well and follow our progress through reading our newsletters and sharing your reflections.
Financial contributions are always welcome, please visit our Donate page to know more about modes of contribution.
In any case, don't hesitate to contact us.
.