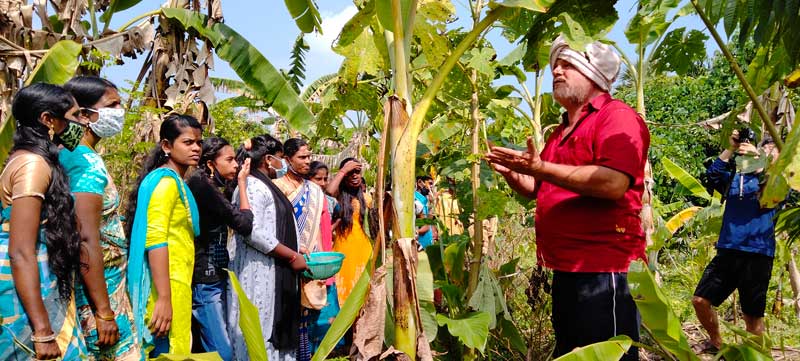 Krishna Invited Us to His Farm
Thamarai arranged a Solitude farm visit on the 24th of December 2021 with 26 people who went to the farm, 2 women, 4 youth,13 children and our team. It was very nice to visit the place where we had a chance to re-discover the Indian food and culture. Krishna is an Aurovillian and a very good Tamil speaker. His words really inspired everyone. This visit we got experience about which vegetables are coming from where, it helps everyone's consciousness towards healthy lifestyles He clearly explained about Mother Earth and the nature of organic local foods and their impact on life and health. This visit was new for us because it was the first time we went with a mixed group of people. The aim of this visit is to collaborate with the youth, women, children, and the Solitude farm team to experience the traditional local valuable organic farming.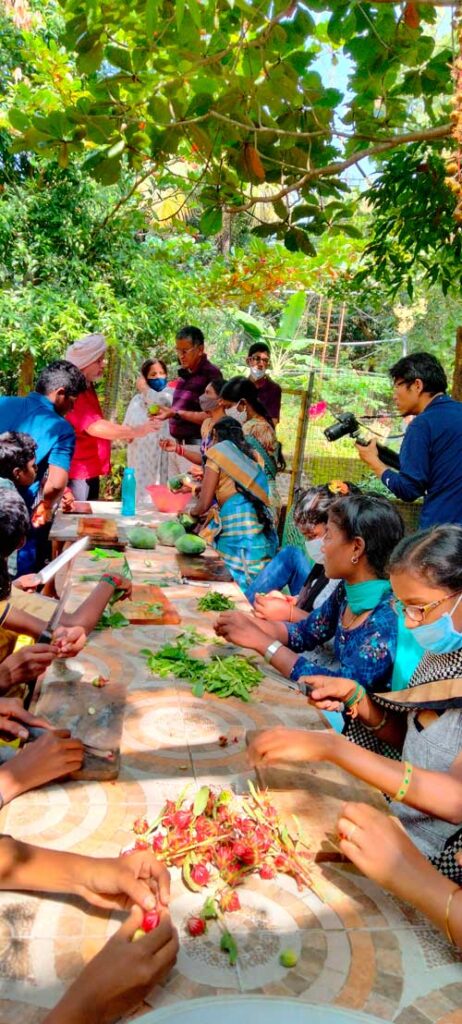 Cooking Experience in Solitude Farm
We learned about different types of vegetables, fruits and spinach. We collected some vegetables, spinach, and some spices and our group cooked one dish. It was very nice and I saw the interest in all of them. The food was fully organic so we had a good healthy lunch. We enjoyed it a lot and realized how farming is happening and where the foods are coming from. We learned that instead of getting fruits from different states, we should use the products that surround us. Then we came back home, our stomachs filled with healthy food and happiness.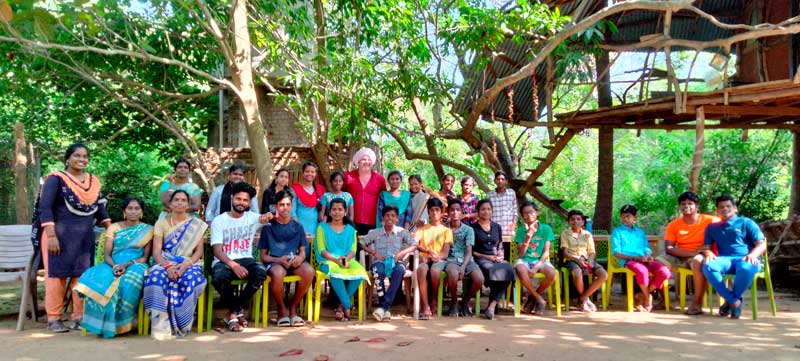 Learning Experience from the Participant:
From Vasu:
My name is Vasu. I'm from Annai Nagar. I enjoyed the Solitude farm and I felt happy. I learned about the plants and how I can use papaya instead of carrot because carrot is from another state but papaya is growing in my house also so using papaya is very easy and tasty. I had organic food for the first time in my life and it was nice and healthy. We cooked one papaya dish. That was a happy moment of the day and I enjoyed it with others who are working in the farm. They treated us very well and they also enjoyed the time with us. Thank you so much for having organised this visit with Thamarai.