Online classes during the lock-down
In early March, most states ordered schools in India to close down. It has now been 6 months since children have stayed at home and been advised to practice online or distance learning. However, with most households in India having limited access to computers or android phones with internet connectivity – How could we expect children to overcome these hurdles and continue learning?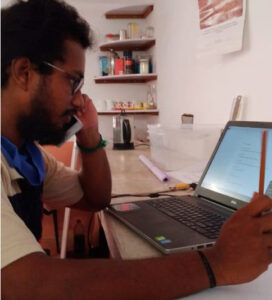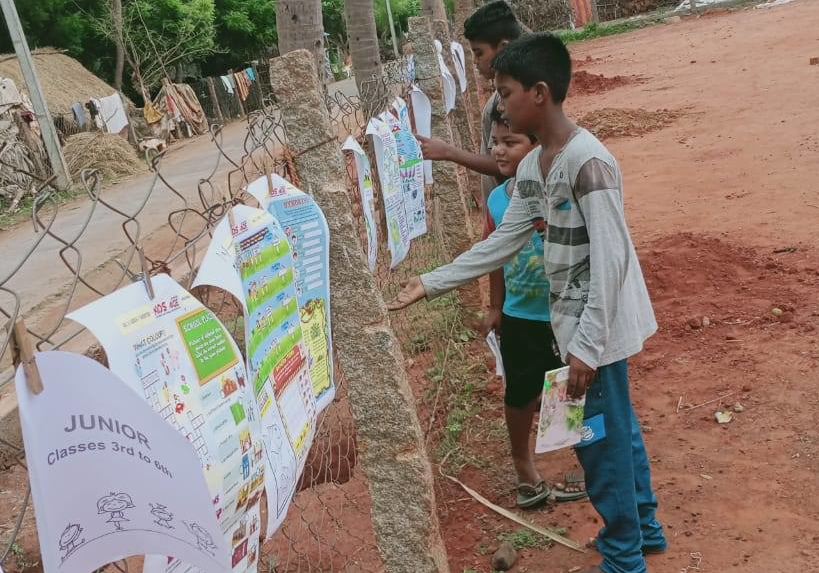 Daily learning pods
During this time, we became more and more concerned with the levels of learning of the children and how we could support the continuation of their education during COVID. Since April 6th our facilitators have been on daily learning pods, each connecting with 3 children over the telephone. Our youth facilitators are all university graduates, and many were children in Thamarai when we started in 2006. The daily learning pods give the children and facilitators a means to connect together to nourish their hearts and minds in a structured call designed to give children time to express their feelings, motivate one another, learn something new each day and plan for home learning activities.
Our facilitators report that the children are eagerly learning, very engaged, and attentive. It has stretched our team in new challenges as they are reliant only on voice to communicate ideas without being able to see each other or reference material, so they plan well and use a variety of curriculum material with songs, riddles, interesting facts, stories, and activity challenges to create an enabling environment for learning through the phone. 30 children are engaged daily on these calls and their feedback is very positive, Sunil told us that " I learned about my interests in activities. Learning like this with friends is very fun and interesting. I learn facts from my friends when I and they start sharing".
In Thamarai, the children lead the way so we look forward to the unfolding journey of learning and growing together as we start face-to-face classes again with the older children now that the government has given the go-ahead to start on November 16th. We are truly happy to be starting back again to be physically present with the children.
Going Forward
We have become increasingly aware of the profound questions that this time throws up, about Equity and Fairness, as we see how limited local technology is with all homes without computers and many without android phones.
Another thing that is arising is the number of daily labourers or people entitled to ration cards who are unregistered and thus outside the system – unable to receive government relief aid.
Going forward we, in Thamarai, are committed to increasing our attention on digital literacy and rights-based education so that people know their entitlements and have connectivity, so they can self educate and register for schemes.