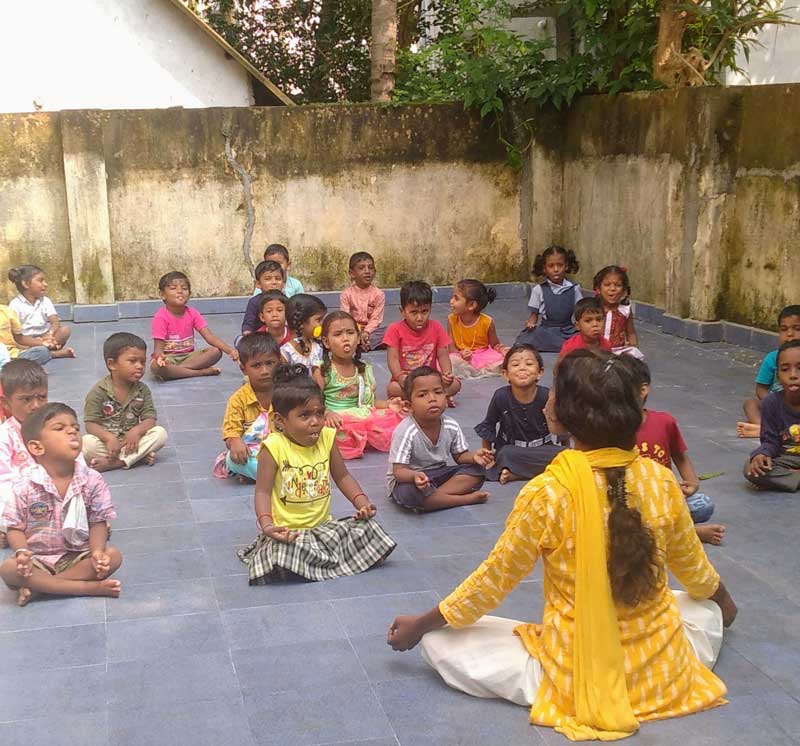 These past few months, Thamarai Health & Wellbeing Project has continued Yoga & Health Education programs to women's groups and school children and held monthly health care camps where visiting therapists offered natural therapies at the village centre. 50 women have completed a year long yoga training program in 3 locations and 50 teachers participated in a one day yoga for mental stress awareness training programs in Marakkanam district. Various programs, specifically targeting youth well being are ongoing in yoga, sports and general health care.
We have been busy with well being schools programs across the 1st-8th standard children in Edayanchavadi Government Primary School, Bommayapalayam Government School (two groups), SanjeevNagar Government School and Isai Ambalam, an Auroville Outreach School (two groups). The main focus of the program is to provide education and experiential learning to primary school children, in order to enhance their overall wellbeing. We offer traditional wisdoms, practices and techniques, in tandem with primary and hygiene healthcare strategies that support children's holistic development of a healthy and connected body, mind, emotions and energy systems. Program material includes yoga asana, pranayama, concentration and relaxation practices, and education on hygiene, nutrition, water safety and medicinal herbs.
 The aim of this program is to empower children by helping build their self-confidence and resilience as they face daily stresses and challenging environmental circumstances. A secondary objective of the program is to develop the awareness and health consciousness of the teachers, as well as equipping them with a toolbox of practices and techniques to continue with their students outside of the program sessions.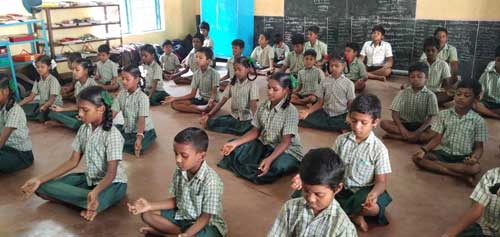 In October, in collaboration with Auroville unit EcoPro, we provided a 1 day yoga and wellness program to Kalvarayan Hills government school, located in Kallakurichi district, approximately four hours from Auroville. The children here face significant challenges related to long distances and insufficient transport and infrastructure, and poor nutrition and health care, amongst others.
50 women, from villages surrounding Auroville, trained this year in regular wellbeing classes in 3 locations at Arulvazhi school, Illaignarakal school and Bharathnivas.